3-4 person stove with kettle,
ideal for for group cooking or for larger meals. Ultralight stoves are 50% stronger than ordinary aluminium, less material is required and as a result are lighter. 25 Series stove with burner, 0.9 litre kettle, 22cm frying pan, pan handle, simmering ring, screw cap, upper and lower windshields
The heart of the storm-proof Trangia stove system is the two-part windshield. The ventilation holes in the lower windshield are turned to face the wind to increase the oxygen supply to the burner. If the wind becomes too strong, the stove is turned to maintain the required flame.
The Trangia spirit burner runs on alcohol based fuels such as methylated spirits which are low cost, safe and readily available. The combined frying pan/lid can be put on top of the pan to speed up heating and save fuel.
The stove stands stable, with the pan on the supports recessed into the upper windshield. The supports are turned upwards when the frying pan is used. The Trangia stove can also be used with a gas, multi-fuel or gel burner, which all can be found in the Trangia range of accessories, with or without a kettle?
All stoves in the larger 25 Series are available with a 0.9L kettle. The smaller 27 Series stoves are available with a 0.6L kettle.
Ad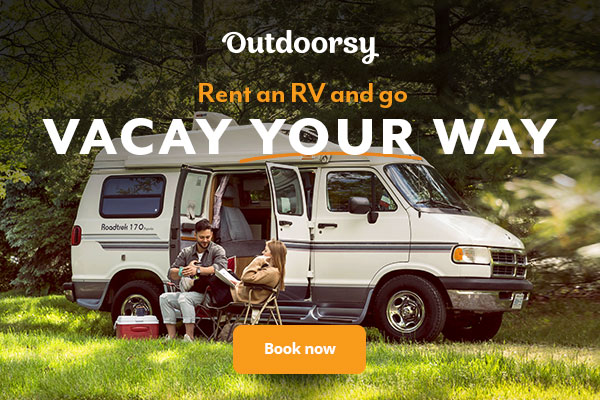 Which base material?
Ultralight/UL Aluminium is lighter and 50% stronger than standard aluminium and has superb thermal conductivity.
Non-Stick is available in the frying pans and pots.
Hard-Anodised/HA pots and pans receive a treatment making them hard and scratch resistant without adding weight.
Duassol is a laminate of aluminium for conductivity on the outside and stainless steel on the inside for increased durability.
Which burner?
The Spirit Burner uses alcohol based fuels such as methylated spirits. Easy to use thanks to the simple construction, a filling (max. 2/3 of the burner) burns for approx. 25 min, boiling 1L of water in 10 mins.
The Gas Burner is easy to use, has a fast boiling time and keeps the pots soot free. Boils 1L of water in about 3.5 mins.
Ultralight Aluminium – A lightweight material that conducts heat well. Our Ultralight aluminium stove systems spread heat quickly and evenly. The hard surface means that the systems are very resistant to scratching and wear. Ultralight aluminium is 50% stronger than ordinary aluminium. Less material is required to manufacture the stove systems, making it lighter.
Ultralight Aluminium Kettle 0.9 litre
1.5 litre Ultralight Aluminium Pan for the Trangia 25 cooker set.
1.75 litre Ultralight aluminium pan for the Trangia 25 cooker set.
22cm Ultralight aluminium frying pan/lid for a Trangia 25 cooker set
Spirit Burner – The original heat source for a Trangia stove, the complete burner is available as a spare. It is silent, simple with no moving parts, durable and easy to use. It is easy to light in hot, cold or windy conditions and is lightweight and easy to store between camps.
Simmering Ring – When open and placed over the Trangia meth burner will give a simmering flame, and when closed can be used to extinguish the burner. Screw Cap for Trangia Spirit Stoves.
First remove the rubber washer from inside the cap as this may melt when extinguishing the burner. (Note, do not screw the burner cap on tightly to the burner whilst the burner is still warm, as when it cools down the cap will become very difficult to remove )
Upper Ultralight Aluminium Windshield for a Trangia 25 stove
Lower Ultralight Aluminium Windshield for Trangia 25 Stove
Replacement or additional Trangia Pan Handle to fit any size of Trangia cook system
Strap that holds the cook set together when packed away
My recommended Marketplace For Your Cookware
Do you love spending time outdoors? If so, eBay is the perfect place to find everything you need for your next adventure. From hiking and camping gear to outdoor clothing and accessories, you'll find it all on eBay. What's more, you can often find items for a fraction of the price of a regular store. You can also find rare and hard-to-find items that you might not be able to find anywhere else. Shopping on eBay is easy and secure, and you can often find great deals and discounts. So if you're looking for hiking, camping, and other outdoor goods, eBay is the place to go. With its wide selection, great prices, and secure payments, you can get the gear you need without breaking the bank. Get out there and enjoy the great outdoors and find the gear you need on eBay.
Purchase your camping cookware from eBay here
Purchase your Trangia stove from eBay here
Here is a link to purchase the 3-4 person cook-set with stove from eBay should you wish to, this item is around £55.00. The cook-set is made of a stronger aluminum.
Conclusion
Great all round products that will last for years to come and at a very reasonable price. You can also find bought items on eBay that someone no longer needs and bid for them and get them for a reduced price in perfect order.