Camping is a lot of fun, and the more prepared you are, the better your
trip will be. Be sure and print this list out so that you will not
forget anything important for your camping trip. Take a look at my list of camping equipment below, but take your time, hiking and camping is all about the weight and the minimal supplies you need for your trip, as you have to carry it.
Camping Stools
Ad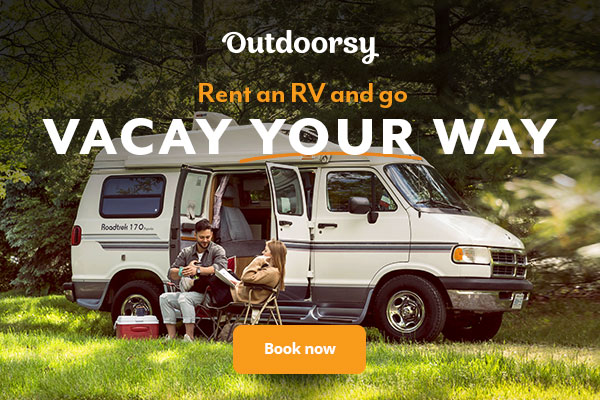 For backpacking, weight and packed size are the key. 
Stove Wind Breakers
Stove windshields for camping stoves, a windshield is to protect your stove from the elements.
Emergency Blanket
An emergency blanket will reduce heat loss in a person's body. Should your clothing get wet, and you need to remove your clothing to dry, this will come in very handy.
Hiking Pill Container
Pill containers are waterproof and very handy for keeping your medication dry.                                                                                    
Emergency Whistle   
Whistles provide a very loud sound that require very little effort to use. The sound of a whistle will attract people or rescuers to your location.
Head/Neck Gaiters
A neck gaiter is meant to protect your neck and face from the sun or from cold conditions.
Woollen Hats/Gloves/Socks                                                                                                                                                           
Stay warm when you're camping.
Thermal Underwear
Thermal underwear provide a layer of warmth while on the move, it can be helpful on a cold night as well.
Handheld Torches/Flashlights                                                                                                                                                                              
Flashlights can assist a hiker or camper in many ways. They brighten a dark path, and can also be used to signal for help should you need it.
High Vis Jackets/Vests
Reflective jackets can increase your chances of being seen when walking on the roads.                                                                               
Hiking Gaiters                                                                                                 
Gaiters can make a real difference, especially in wet weather for keeping the bottom of your trousers dry, and as an added layer of warmth.
Garmin Handheld Navigation
Handheld GPS units allow you to record the coordinates of a specified location, keep track of where you have been, and set a route to where you want to go. They can also let emergency personal, know exactly where you are.
Garmin GPS Watches                                                                                                                                                                         
GPS watches are incredibly useful. They can help if you are lost, enabling you to navigate back to safety.
Hiking/Camping Fuel Bottles
Fuel is used primarily for fuelling lanterns and camp stoves.                                                                                                                                                                   
Tent                        
You should always have a tent or other emergency shelter on hand, like a tarp just in case. Otherwise, a sudden downpour, freak snowstorm or moisture is sure to leave you wet, miserable and at risk of hypothermia.
Hammock
If you prefer to sleep off the ground then a hammock is a great option. Just make sure you have a tarp to fix over the top.
Camping Toilet Spade
Burying your poop is always a good idea when camping, imagine stepping in someone else`s poop because they did not bury it, (NASTY).
Tent Footprint
The main benefit of a tent footprint is that they provide an added layer of protection between your tent and the ground, just make sure the footprint is for your tent.                                                                                                                                                                
Tent Pegs                    
These are essential for obvious reasons although, should you forget your tent pegs, you can make some out of wood when you get to your destination.
Sleeping Bag
   Under most camping situations, you need some sort of insulation to keep you warm at night.                                                                                                                                                                   
Air Mattress             
You do not need an air mattress for camping, but it might be a good idea if you want a restful night's sleep, I always use one. You could always pack leaves or some sort of foliage under your sleeping bag.
Air Mattress Pump
Air mattress pumps are a very convenient way of blowing up your airbed, otherwise get puffing.                                                                                                                                                                   
Water bottle/Bladder              
Water bottles are a must, again for obvious reasons, drinking, cooking and cleaning up utensils or dowsing a fire. Bladders though, can carry more water and can attach to your rucksack. I use 2x 1litre water bottles and a 2 litre bladder on my back.
Toilet Paper/Wet wipes
I think its safe too say what toilet rolls are for. Wet wipes are often used for wiping parts of your body to stay clean and fresh.
First Aid Kit
First aid kits are an essential piece of equipment for that sudden emergency should one happen.
Hydration Tablets                                                                                                                                                                               
An easy way to ensure you're replenishing the electrolytes you lose through sweat, and will make your water taste good.
Camping Stoves
Easy to ignite with a match a lighter or a ferro rod, even in wet or windy conditions. Self-igniting camp stoves make this even easier, combined with the windshield.
Camping stove Adaptor
These will come in very handy depending on what sort of gas source you have.
Camp Fire Starter Kit
Ferro rod also known as ferrocerium rod, great for starting fires even in the wet.                                                                              
Camping Pots And Pans                                                                              
Virtually all camp cookware is designed to work over a standard camping stove. Should you want an open fire, I would look into something more substantial like a Dutch oven for cooking although a lot heavier.
Map
Maps are a good idea to know exactly where you are headed, they also pinpoint locations like waterpoints, towns, campsite, and other places of interest.                                                                                   
Compass                     
A compass helps you orient the map, identify land features and locate your position. Take a wrong turn and the compass suddenly becomes one of the most important tools in your backpack. Learn how to use one.
Waterproofs
Good waterproof clothing needs to be a balance between being watertight and providing breathability. Waterproofs protect us from damp weather and rain.                                                                                                                                                      
Hiking Boots              
Hiking boots are a great option for backpacking, as they keep your feet well protected and can stand up to all sorts of weather conditions and terrain.
Head Torch
Head torches are a great asset. You don`t have to carry them leaving you with both hands to do other things like setting up your tent, cooking in the dark or finding somewhere to have a #2.                                                                                                                                                               
Camping Pillow         
The benefits of using a camping pillow is that you'll probably get a better night's sleep than you would without one. Camping pillows lift your head and neck to help you maintain a more comfortable sleep position, although you could just roll up your jacket and use that.
Solar Charger
These are a great piece of kit. I use one of these whenever I go camping, to keep my phone and sometimes my tablet fully charged. I also use one of these for charging my head torch.                                                                                                                                        
Trekking Poles             
Trekking poles also known as hiking poles, hiking sticks are a common hiking accessory that function to help walkers provide stability, and reduce strain on joints on rough terrain. They are great should you come across a steep incline or need to cross a river. You can also use these in an emergency should your clothes get wet, (as I have in the past) as a washing line (should you have paracord with you) I always carry extra paracord with me for just such an occasion. You never know. Have a read of this review should you wish too.
Rucksack
Your rucksack is the most essential part of your camping equipment because it's where you store every single item you take with you. But make sure you choose the right one for your needs, take a while choosing a rucksack, think about what you will need to take.
Rucksack Waterproof Rain Cover
A lot of rucksacks are actually waterproof, like mine. But it doesn`t hurt to have that added security with you. 
Hiking Meals              
Dehydrated meals are some of the lightest, most nutritional meals you can find for camping. Look at the nutritional values and calorie information and remember that when you're pushing your body to its limit all day, you will be hungrier than usual. They come in a variety of options such as beef curry, all day breakfast, chilli con carne, sausage and beans, pasta dishes and many more. Link to my article, just add water backpacking meals
Bicycle/Hiking Trailer
I personally use one of these. The benefits of using a trailer, is they allow you to take the weight of a rucksack and the contents, of your back, and allow you to pull your equipment instead.  Have a look at the Monowalker here 
Camping Cookbook                                                                                    
Alternatives to dehydrated meals? 27 Easy Camping Meals
Dry Bags
These will keep your food, clothes and electronics dry should you encounter rain on your camping trip. 
Tent Light                                                                                                                                                                                           
These are good for your camping trip but not essential as you either have a torch or a head torch with you.
Camping Knife
The use of knives differ in different countries. In the UK, you can carry a knife but you have to adhere to the rules and regulations and have a good reason for carrying one. Check out gov.uk here.
Axe                         
Its not really necessary to take an axe with you, as a folding camping saw will cut the wood just as well. If you need to split wood, your knife will do. The same can be said for making pegs, a knife will do. I personally have never taken an axe on a camping trip, as all the wood I need can be found on the ground, so look for fallen material first or take some prepared wood with you. Fat wood is a great fire starter, which can be purchased online.
Camping Saw
Lighter, more efficient and more portable than an axe. Don`t forget to use the wood on the ground around you or dead trees and NOT healthy growing trees.
Camping Gas                                                                                                                                                                                         
Obviously, if you`re taking a camping stove with you, you will need to take camping gas. One bottle should be more than enough for the weekend. You can buy small stoves that need methylated spirits, like the Trangia Spirit Burner, which I use.
Camping Filtered Water Straws/Filtered Pumps/Water Purification Tablets
Boiling is the surest method of killing bacteria, and parasites when camping. Filtering your water protects your body from harmful pathogens that cause serious illness. Also take along water purification tablets as well.
My Recommended Marketplace For All Of Your Camping Equipment
Do you love spending time outdoors? If so, eBay is the perfect place to find everything you need for your next adventure. From hiking and camping gear to outdoor clothing and accessories, you'll find it all on eBay. What's more, you can often find items for a fraction of the price of a regular store. You can also find rare and hard-to-find items that you might not be able to find anywhere else. Shopping on eBay is easy and secure, and you can often find great deals and discounts. So if you're looking for hiking, camping, and other outdoor goods, eBay is the place to go. With its wide selection, great prices, and secure payments, you can get the gear you need without breaking the bank. Get out there and enjoy the great outdoors and find the gear you need on eBay.
Purchase all of your camping equipment from eBay here
Conclusion
Planning a camping trip can be a lot of fun – provided you have the right supplies! With the right camping checklist, you'll be sure to have everything you need for a successful outdoor adventure. Start with the basics: a tent, a stove, and a comfortable sleeping bag. Then, think about all the other items you might need. A backpack is essential for carrying all your belongings, and you'll also want to make sure you have a water bottle and some snacks. You'll also want to bring a solar charger for your phone, just in case. Don't forget about your safety supplies either – a first aid kit and a flashlight are must-haves. And of course, don't forget the fun stuff – like a frisbee, a camping chair, and a board game so you can enjoy your time in the great outdoors. With the right items on your camping checklist, you can be sure to have a safe and enjoyable trip. So get packing, and let the adventure begin! Happy camping.