Let's start with all the camping supplies that you cannot do without. Preparation is key to a good hiking trip! Camping is a great way to get outside into the countryside with family or friends or by yourself. You can go camping in many places including national parks, private campsites, or even in your own back garden. Most campsites include all the facilities you will need for your stay. A place to park your car, a spot to pitch your tent and washing facilities, showers. They may even have a shop on site to do your shopping.
But what if you didn't want to stay at a camp site, and just wanted to get away from everybody, and camp on your own or with a friend. What would you take on a camping trip? Part of the fun of a camping trip, is to be self-sufficient, to take as little as possible to exist, and not to rely on modern facilities to help you out. So let`s get into the items you will need.
Tents
A reliable and waterproof tent. Don't buy cheap as it will probably leak first sign of rain. My advice, buy something for £100 and up. I purchased a Polish Lavvu Tent, which I am very happy with. There are many, many tents out there, so take your time and shop around. Think about taking an extra tarp with you, should your tent leak.
Ad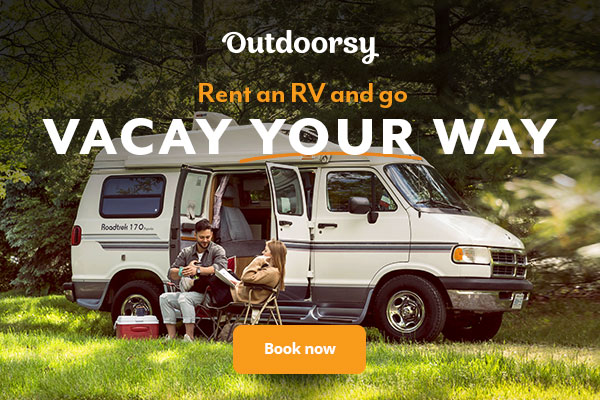 Footprint
A footprint or (groundsheet) is a lightweight sheet roughly the same shape as your tents floor outline, that lays beneath your tent forming a barrier or extra layer between your tent floor and the ground. Make sure the footprint or (groundsheet) is not protruding from under the tent, if it rains water will get between the footprint, (groundsheet) and your tent, and this can make the tent inner cold. So make sure the footprint is the right one for your tent, or the (groundsheet) is tucked right under the edges of your tent.
Sleeping bag
Depending on what time of year You`re thinking of camping, depends on what type of sleeping bag you take with you. If you're camping in winter, your going to want a sleeping bag that's rated below zero temperatures.
In summer time you may want a sleeping bag that just above that. Don't forget that when night time comes. Temperatures will drop and will be colder, so don`t forget, having the right sleeping bag is essential.
Airbeds/sleeping pad
An airbed will add a bit of comfort to your experience. Lets face it, you don`t want to sleep on the floor, your tent may have a built in groundsheet, but an inflatable airbed will give you a better nights sleep. You don`t want to sleep on root`s, you will wake up with aches and pains.  Air mattresses are very popular among car campers, and they are one of the easiest ways to make camping on the ground comfortable. Again, you could always use dry leaves under your sleeping bag.
First aid kit
Designed for dealing with accidents that can happen when you are under canvas, or on the move. A good first aid kit is essential for anyone's gear. As confident as you may be while hiking, accidents do happen and when they do, it's important to be well-prepared to treat any injuries and ailments such as blisters, as best you can. Also carry some paracetamol.

Water
Having enough water with you during a hike is essential if you want to maintain your energy. Getting dehydrated on long hikes can be very dangerous. In addition to feeling weak, being dehydrated makes you more susceptible to sunstroke and hypothermia.
Everyone's water needs will vary depending on their body weight, you should aim to drink 1 litre of water for every two hours of hiking.  Aim to drink at regular intervals, and not gulp. It's important to drink, even if you don't feel thirsty, as you're losing fluids through walking and hiking.  Water isn't the only thing you need to replenish.
You'll also be sweating out salt and electrolytes. You can buy tablets that dissolve into your water to give the body what it needs. You can purchase these from amazon also think about purchasing a good water bottle.
Cooking facilities
There is a wide variety of cooking equipment and stoves out there, the list is endless. Cooking and equipment, when packing for you're camping trip is essential to making cooking easy, convenient and enjoyable.
If you're considering cooking on your camping trip, the camping stove is an essential piece of equipment. Whether it's a single or dual burner, a camping stove will be necessary for all types of cooking.
Never cook inside you tent, this is a fire hazard. It is always best to cook outside. You can always set up a tarp between two tree`s if it`s raining or not. Cooking inside a tent is very hazardous to your health, don`t forget your using gas and gas is very poisonous, so good ventilation is the key.
Map and compass
Whether you are taking a hike in the local forest, or exploring unmarked wilderness. you should always know where you are and your orientation, you should also know how to read a map and use a compass.
GPS systems and phone networks are not always reliable. I would personally say that it's essential to know how to find your way with the help of a map and compass. So learn how to use them together properly, they could save your life. There are plenty of websites out there, that can teach you.
The proper clothing-waterproofs
Hiking boots, are one of the most important items of hiking gear, there quality and durability can determine a hiker's ability to walk long distances, without injury. Hiking boots are constructed to provide comfort for walking considerable distance over rough terrain.
A waterproof jacket and trousers are great when the weathers miserable. You'll be able to go outside without getting your clothes wet. Waterproofs can also be used as an extra layer on cold nights if you want to pack light.
Woollen socks, in general, you want to opt for either wool or synthetic material for hiking socks, as opposed to cotton. Wool and certain synthetics are able to regulate the temperature of your feet and take away sweat and moisture, keeping feet comfortable and blister-free.
Head torches
Head torches are simply that, a torch that sits on your head. Not only can you work hands free but you can navigate in the dark better. They are also good for reading with, should you take a book. And should you need the toilet at night, well you get the idea. You could also take a handheld torch with you as well.
Pillow
You could take an inflatable pillow with you, for extra comfort. The benefits of using a camping pillow are that you will probably get a better night's sleep than you will without one. The key benefits of camping pillows are, they are intended to take up as little space as possible, so they can easily fit into your backpack.
A small pillow is great for a backpack. Most campers and overnight adventurers will agree that camping pillows are worth their weight in gold.
Air pump
There are a few ways that you can inflate an air mattress. My favourite is a rechargeable one. There small and don`t take up any room in your rucksack. They make a great addition to your kit, and save you time and puff.
Solar charger
solar chargers are another great piece of essential kit. They don`t cost much and come in very handy when your phones battery depletes.  Just make sure these are fully charged before you set off. The daylight will then charge as you go.
My Recommended Marketplace For All Of Your Camping Needs
Do you love spending time outdoors? If so, eBay is the perfect place to find everything you need for your next adventure. From hiking and camping gear to outdoor clothing and accessories, you'll find it all on eBay. What's more, you can often find items for a fraction of the price of a regular store. You can also find rare and hard-to-find items that you might not be able to find anywhere else. Shopping on eBay is easy and secure, and you can often find great deals and discounts. So if you're looking for hiking, camping, and other outdoor goods, eBay is the place to go. And remember, eBay not only sells new, they also have items that people no longer want and are selling on eBay, you can also sell unwanted items you have, on eBay. With its wide selection, great prices, and secure payments, you can get the gear you need without breaking the bank. Get out there and enjoy the great outdoors and find the gear you need on eBay.
If your on a budget, take a look at these camping equipment bundles from eBay here
Conclusion
Whether you're an experienced outdoors man or woman or a complete camping beginner, packing for a camping trip can be a daunting task. There's always a worry that you'll forget something, which could ruin your entire trip. This is a brief overview of all the essentials you need for a basic camping trip. You can find everything you`re looking for in my list of camping equipment. Happy camping.