Are you worried about camping because you`ve never been camping before? That should not stop you from giving it a go. All you need is a bit of confidence and the right equipment. You are looking in the right place. This article has some good tips about camping for first timers. So, what`s camping all about? let`s find out.
When you're new to camping, make sure you camp close to home the first time. You may find that your equipment isn't up to it, or your trek isn't what you thought it would be. Maybe your tent is a cheap one and leaks or you'll run low on food and not have enough clothes with you. There are many unexpected problems you might encounter the first time when you go camping.
Have you`re clothing and food that you pack, planned before your trip. This way you'll have enough clean clothes and food for your trek. Make sure you have enough water, at least 2/3 litres. Also, before you leave, check the weather to see what type of clothing you will need to take. A good quality pair of hiking/walking boots with closed toe, are essential for any camping trip. Check out my article on quality hiking boots. Make sure to take a good quality set of waterproofs as well, in case the weather should change. Take a look at my review on waterproofs.
Ad
Ad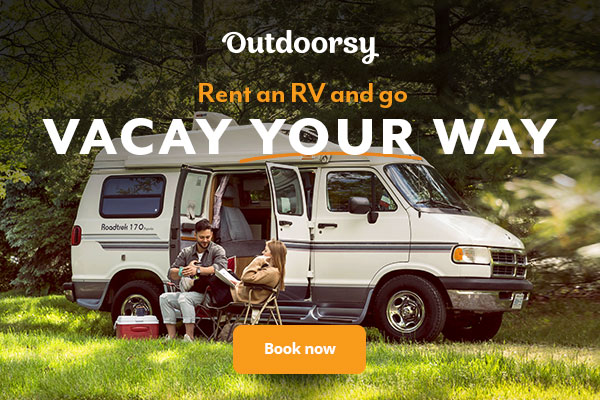 Choosing a campsite. Think about the area you wish to visit. The UK and the USA have dozens of great camping choices along with other countries.
It's important that you think hard to ensure that all the camping gear you will need is packed before you leave. You don`t want to forget the essential items. Make a list of the items you need, and then double check before you leave.
Preparation
Remember preparation is key to a good trip. Anything can happen while your camping, so it is crucial to be prepared. The weather could turn bad, and injuries can happen. It's important not be careless, don`t take any unnecessary risks, and think before taking any action. Always carry a first aid kit with you. Always carry purification tablets and camping water filter with you in case you run out of water and have to source your water from a trough, pond, puddle or lake.
Do not underestimate the amount of food and water you will need for your trip. Keep your food safe from animals while you are sleeping by securely storing it. And remember to take all of your rubbish away with you, so, make sure you have a place for that. Leave the area as you found it.
Tent
You`ve bought a tent in preparation for your hiking trek, set it up at home first before you use it in the wild. This will allow you to familiarize yourself with the operation of the tent. A little practice can eliminate the frustration of setting up a new tent and not knowing what goes where.
Supplies
Before leaving on you`re camping hike, be sure to write up a list of necessary supplies. This is very important for campsites that are long distance. Make a note of places of interest, like shops and B&Bs; just in case you can't find anywhere to pitch your tent or find supplies. Pack your bags at least a day or so ahead, and keep a list to check the items you have packed as you pack. Double check and check again.
Fire Lighting
There is also good fire lighting equipment out there, should you run out of gas. It might sound a bit odd, but ferrocerium rod and metal striker can help you start a campfire. The scrapings from a birch tree is flammable and makes a good fire starter. Twigs and wood can then be added. That's all you need for a toasty fire.
Don`t forget, use wood that has already fallen to the ground or dead wood from around you on the floor. Don`t go cutting down healthy trees, think about taking some kindling or wood with you.
The supplies for your next camping trip should include a roll of duct tape. Just like around the home, it has many uses while camping. Duct tape is useful for patching holes in air mattresses, tents and tarps or you're sleeping bag. If, you are taking a long hike it can be used on feet to fend of blisters.
If anyone gets hurt, it can be used for securing splints or for covering wounds, provided something soft is placed between the tape and the skin like a piece of your top or trousers or even a sock.
Remember food safety when you go camping. Use bags that are airtight and waterproof. Keep food in insulated coolers. Raw and cooked foods should be kept separate. Keep your hands and preparation areas clean, when handling your food.
Hand sanitizer should always be part of your kit. Make sure your food is cooked properly before consumption.
Safety
If you are taking children along, don't let your children out of your sight. Cars are always coming and going from campsites, Also, young children can quickly get lost inside the woods. Something bad can occur in a split-second so it is necessary to watch children constantly. Think about a high viz jackets for your children.
Now that you have the information above, camping should be something you can look forward too when you venture out. Whether you are planning a long distance excursion or just camping in your own backyard, keep what you've just read, in your mind. You will soon find that you are enjoying the world of camping more and more.
The more you practice, the more knowledge you will gain.
Checkout my camping checklist
Conclusion
I remember my first time camping, was a great experience I'll never forget. From hiking through the woods to exploring all the new equipment, I was amazed by what camping had to offer. I was so excited to get out of my comfort zone, try new things, and make memories with my friends. Although I was a bit scared at first, I quickly realized that I had nothing to worry about and that camping was actually a lot of fun.
The fresh air, peacefulness, and breath-taking views were definitely worth the effort. With the right equipment and a little bit of preparation, camping was a wonderful experience that I would do again in a heartbeat. I learned so much from my first time camping, and was eager to try it again. So, don`t be afraid to try new things out, you could be pleasantly surprised.
Happy camping